Studies have shown that wearing nice clothes can affect the way people perceive you, your confidence level, and even how you're able to think abstractly. People perceive well-dressed people as leaders and go to them for support at a faster rate than those not as well dressed. Even Facebook's own Mark Zuckerberg, who is famous for wearing plain gray t-shirts, understands the power of dressing for success. During an important year for Facebook, Zuckerberg made a commitment to wearing a tie every day for the entire year. He explained, "My tie was a symbol of how serious and important the year this was and I wore it every day to show this." Some may think that dressing nice can be very expensive. The good news is that dressing for success is easier than you think, and you don't have to break the bank in the process.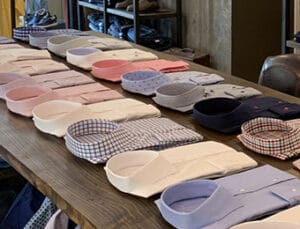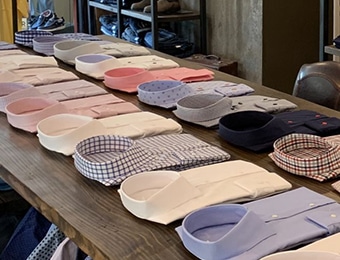 Dressing for Success Tips
Begin with the basics. Choose dark socks when wearing dark pants and/or shoes. Your belt should almost always match or coordinate with your shoes. These two simple things can often be overlooked and are very simple to coordinate.
Keep it clean. This is a no-brainer. Clothing should always be clean and pressed. Invest in getting a suit that's been tailored to your build. Nothing looks worse than a baggy or tight jacket or pants legs that puddle up at the ankles.
Dress accordingly. If it calls for black tie on the invitation, they mean a tuxedo, not a navy suit. If it's a more casual event but you're unsure of the attire, wear a jacket regardless. It's always better to be overdressed than underdressed.
Keep it simple. Accessories should be just that: extra. Make sure jewelry and belts are not too showy or distracting. If they overwhelm your outfit you can be sure they'll overwhelm your personality as well. Fit in without showing off. You never wanna look too flashy if the occasion doesn't call for it.
Hygiene. Limit the use of cologne/perfume; it's meant to complement not overwhelm. Also, make sure to be groomed up nicely. A scruffy or unmaintained beard or hair can sometimes give off the perception of laziness.
Invest In A Bespoke Suit
A bespoke suit will always give a better impression than an off the rack suit. When choosing a suit, remember that shoulder pads should end at the shoulders, it should fit close to your body, and the sleeves should usually end where your thumbs meet your wrists. If you plan to wear the suit several times a year, the initial cost of a bespoke suit may actually be worth it when you consider the superior fit and the time saved by not having to buy a new suit every few years. Wearing a Bespoke suit just gives yourself confidence and makes you feel nice. With confidence comes success. This is the key to business success and standing out to those you are trying to impress.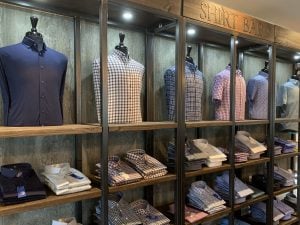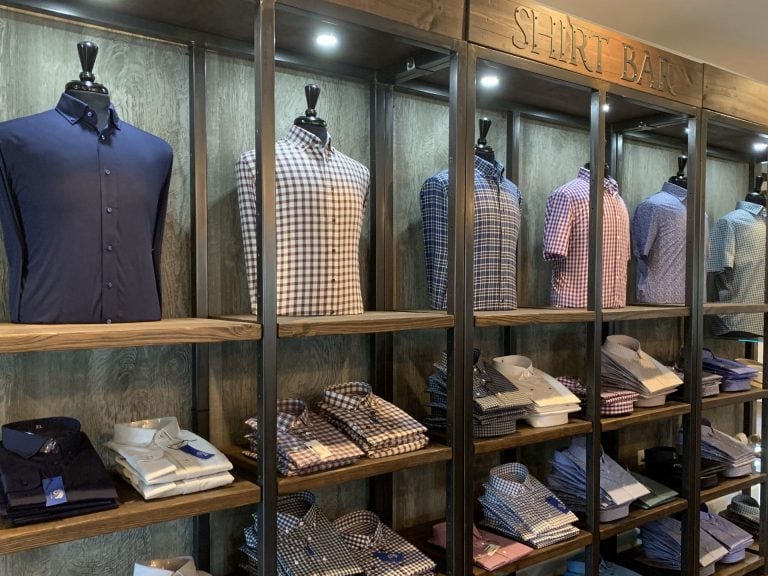 Dress For Success Today
Let's face it, clothing is marketing and Little River Clothing has everything you need to be dressed for success. From our custom shirt bar to custom-made suits we can have you looking like a million bucks in no time. We take pride in making our customers not only feel nice and comfortable but helping them not break the bank. We stock off-the-rack items handpicked and curated by our established clothiers as well as custom fabric for casual to formal wear. We also stock a variety of men's accessories from leather goods, grooming products, and the essentials for the modern man. Come in today and let us help you look nice, feel great and look successful. Call us for more information!
(770) 670-4727